Radailogy
Simply intelligent.
Unique
We Take Care of Your Artificial Intelligence
Get your medical studies diagnosed by the world's best AI. On your request under the supervision of our Radailogy medical specialists
Our Three Services
Pay per use and nothing else
For our better future
Why Radailogy?
AI has become a reality. It helps us doctors to provide perfect service for our patients: faster, better and more personalized than ever before. Radailogy lays the foundation for this: The best possible AI for your studies, upon your request under the supervision of our Radailogist.
Our Strengths
Your Benefits at a Glance
Experience
Our customers & partners are convinced
Stefan Iarca
The partnership with Radailogy allows us at Rayscape to streamline the radiologic process, bringing faster and more accurate diagnoses to those who are in need. Rayscape digital tools and AI-driven technologies have been developed to improve patient outcomes, and we are proud to combine forces with PD Dr. Gerd Schueller to make this vision a reality. Let's continue to drive progress in medical imaging and improve patients' lives across the globe!
Gerd Schueller
Radailogy is a world first. We have closely monitored the development of AI and have carefully approached our new service. For this we have invested years of work in our radiology and IT and looked after many hospitals and institutes, many thousands of customers. We are trendsetters and proud to present Radailogy to you.
Diagnoses clearly visualised
Benefit in words and pictures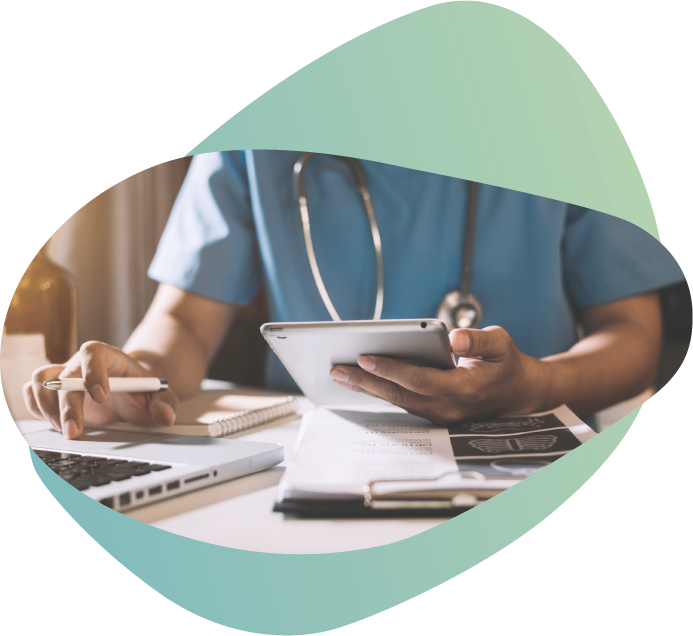 Patients and clinicians rightly want precise analyses presented in words and pictures. X-rays, CT and MR images are ideal for discussing findings. Here, clinicians depend on the results being clearly visible in order to show them to their patients without loss of information or quality.
Radailogy's AI creates a better future. AI manufacturers know what requirements and expectations we have of their products. We test and perfect AI software hand in hand with its developers. At Radailogy, we care about everyone involved: patients, clinicians and radiologists. With every AI software we offer, we help save time, increase medical precision, and see and understand exam results clearly.